Thought I was a goner, huh? No, no -- I just fell into a deep abyss of overcommitment at work and at home. I'll finish that ottoman post one day, mark my words!
I understand it's a smidge late in the game to post this, but the colors are pretty (never again will I use nice words about burnt orange; my blood runs maroon!), and I consider this FALL decor rather than expressly HALLOWEEN.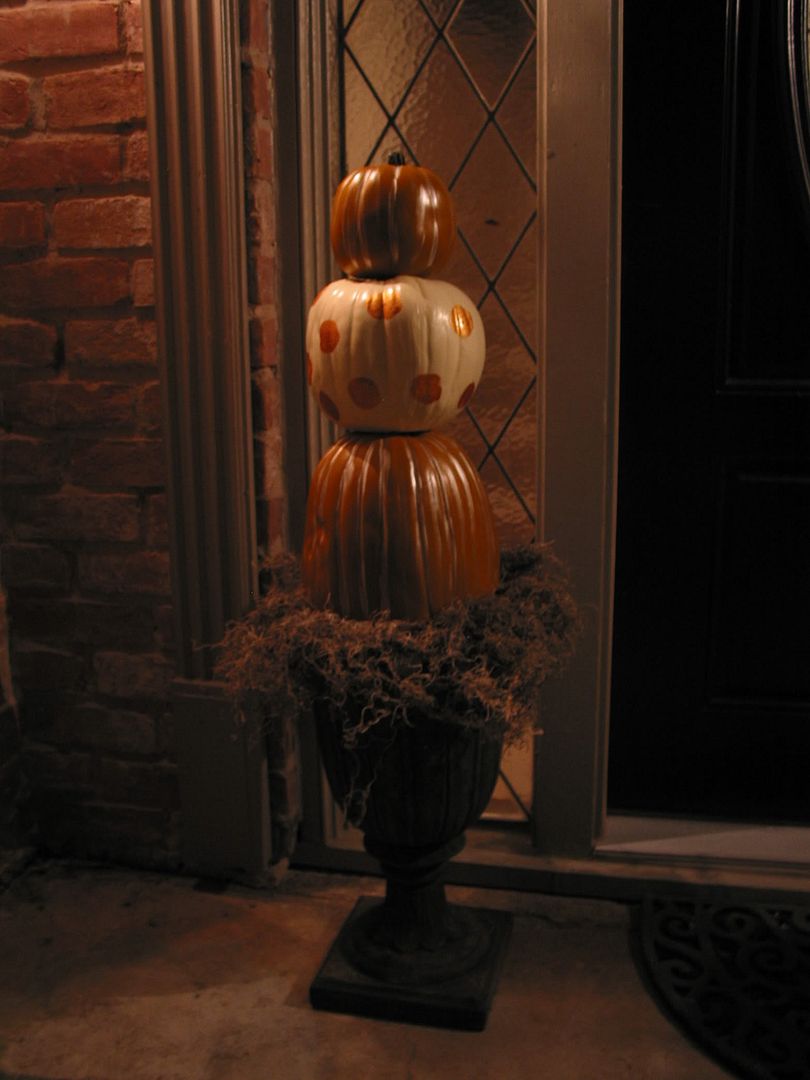 These took about an hour to put together and were super easy! They're made with those foam pumpkins from Michael's or wherever. I got mine half off an eon ago. I used bamboo skewers that I had on hand to hold them together. They're painted with metallic pearl and a metallic gold-y/bronze acrylic paint. I just used a little disposable foam brush to messily paint the ribs of the orange pumpkins. And I cut a not-perfect circle out of a not-nice dish sponge and globbed the orange-ish spots on the white pumpkins.
I made a pair of these, and draped some Spanish moss over the edge of some old Grandin Road planters I had and never used. These just wedge into the opening! Easy peasy. I wish I could keep them up year round!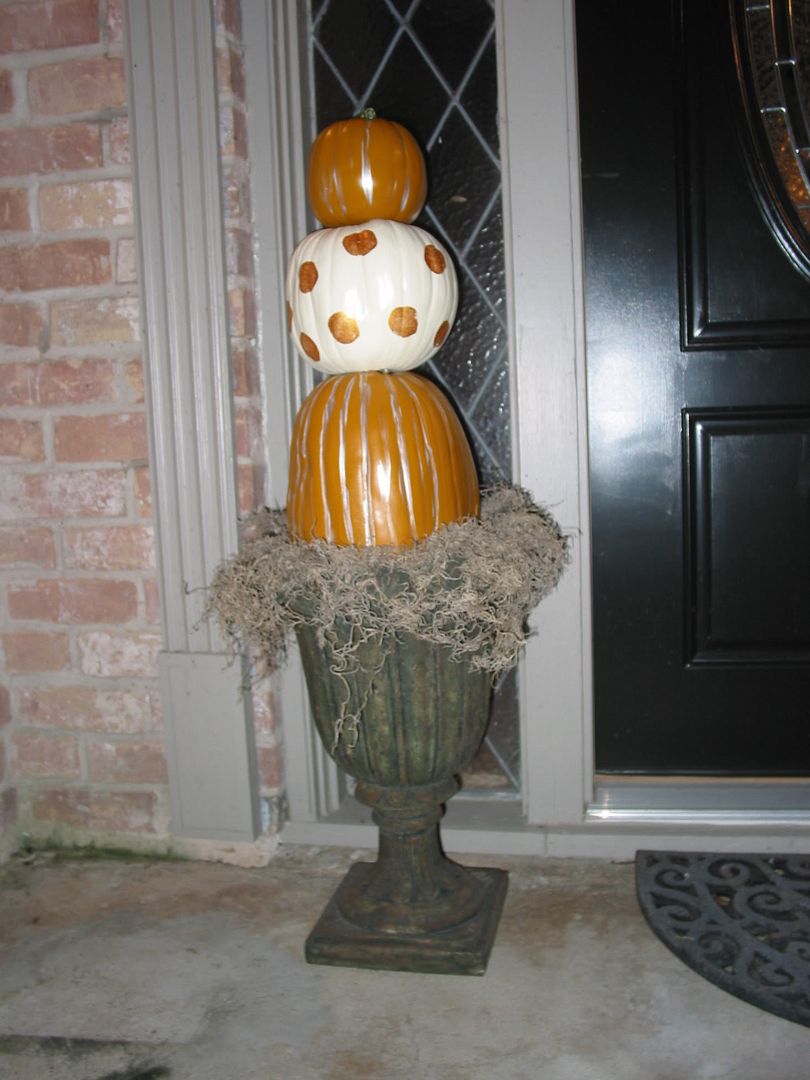 Hope you all had a very happy Halloween!